Our Impact
Everyone Deserves The Opportunity To Build A Better Future
Affordable homeownership is transformational for families, especially those with low incomes. When a family owns their home, they build intergenerational wealth through home equity. The positive effects of homeownership touch every part of their lives: homeowners are more active in their communities, their children perform better in school, their health improves, and they are able to achieve financial stability that is passed on for generations.
Check out the resources below to understand how Habitat DC-NOVA's work is changing lives and building equity through shelter.
Impact Study | Homeowner Stories | 30 Stories, 30 Years Report
---
Impact Study
Habitat's model for affordable homeownership is proven to create long-lasting impact for the families we serve. We partnered with Neighborworks America and Success Measures to complete an impact study of how our work affects the families we serve and our communities. Released in 2018, the study of 150 Habitat DC-NOVA homeowners living in the District of Columbia found that:
The aggregate rise in home value for the 150 households studied totaled $39,531,209, meaning these Habitat homeowners generated nearly $40 Million in wealth since buying their Habitat homes.
The average Habitat DC-NOVA homeowner saves $2,000 per month on housing.
52% of Habitat DC-NOVA homeowners pursued higher education.
92% of children in Habitat DC-NOVA homes have graduated from high school, compared to the District's graduation rate of 69%.
We encourage you to read the full report below and scroll down to read more on why we're prioritizing affordable homeownership for local families.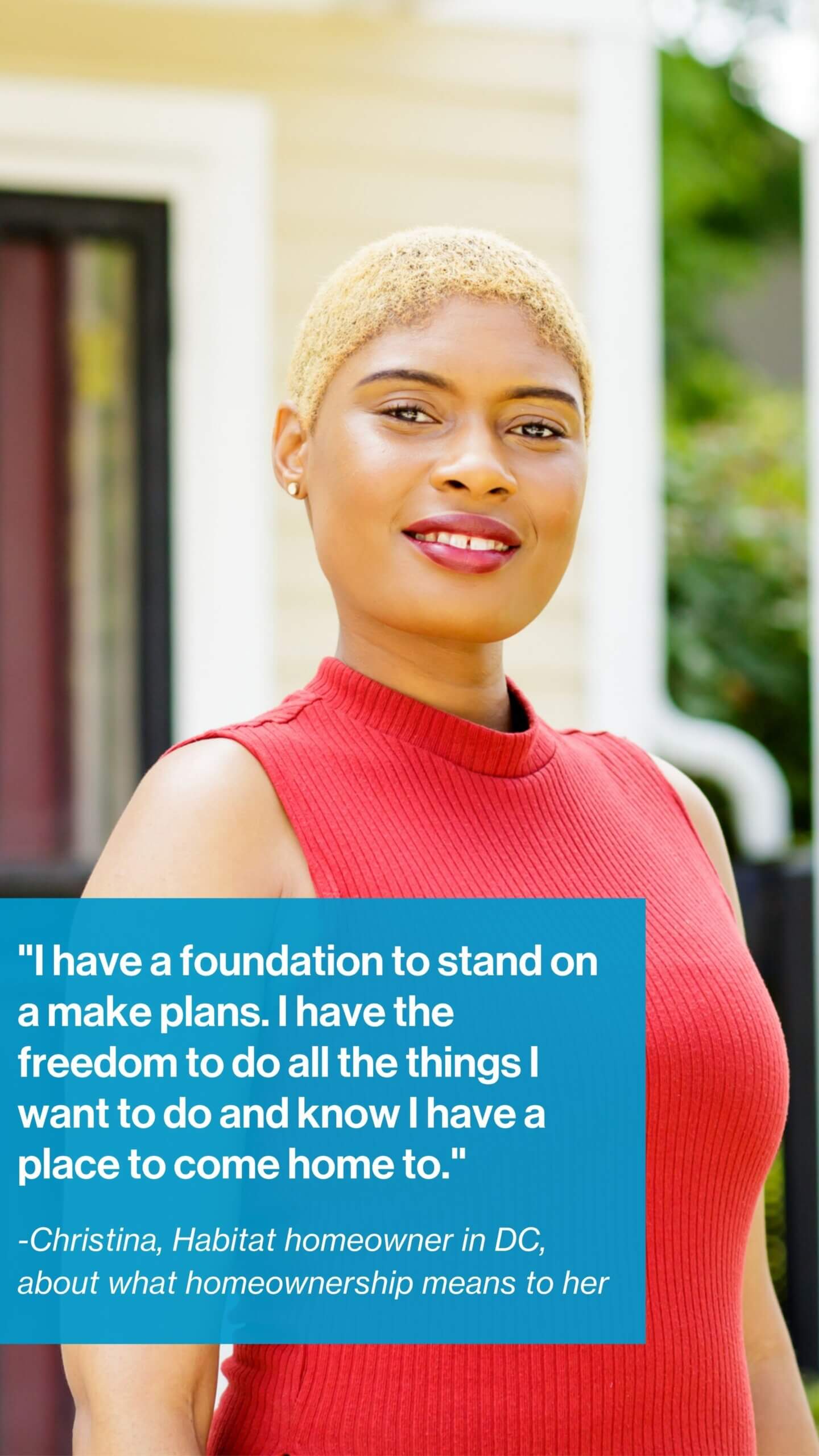 ---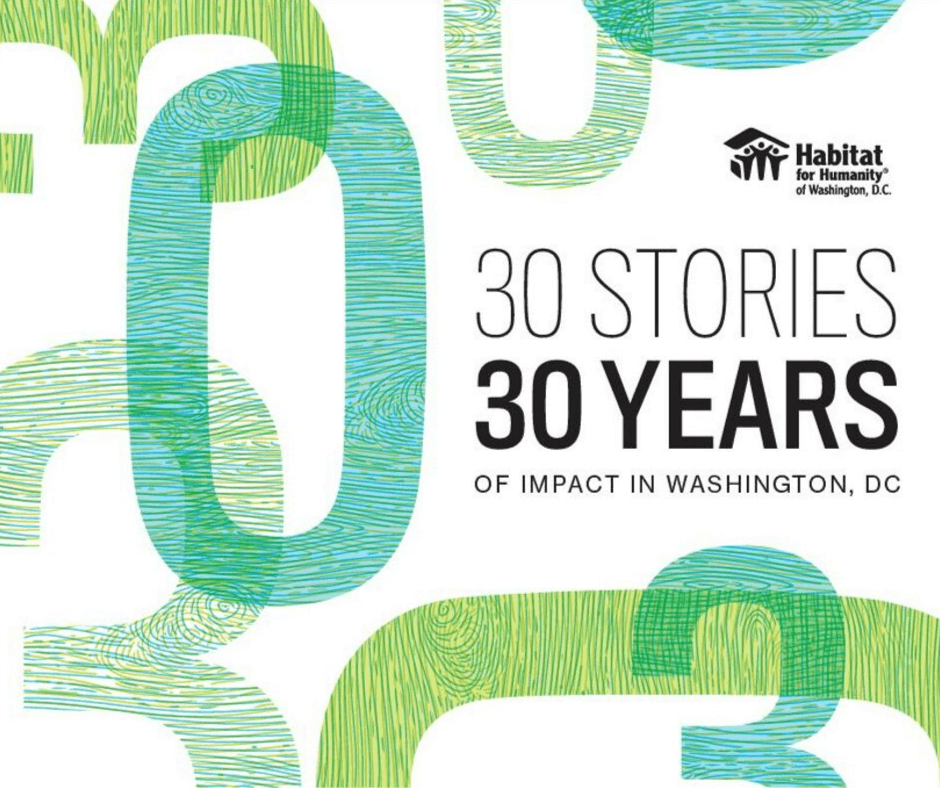 30 Stories, 30 Years Report
In honor of DC Habitat's 30th Anniversary, we took a closer look at 30 stories of the families, volunteers, partners, and staff who have made our work possible since we began in 1988.
---