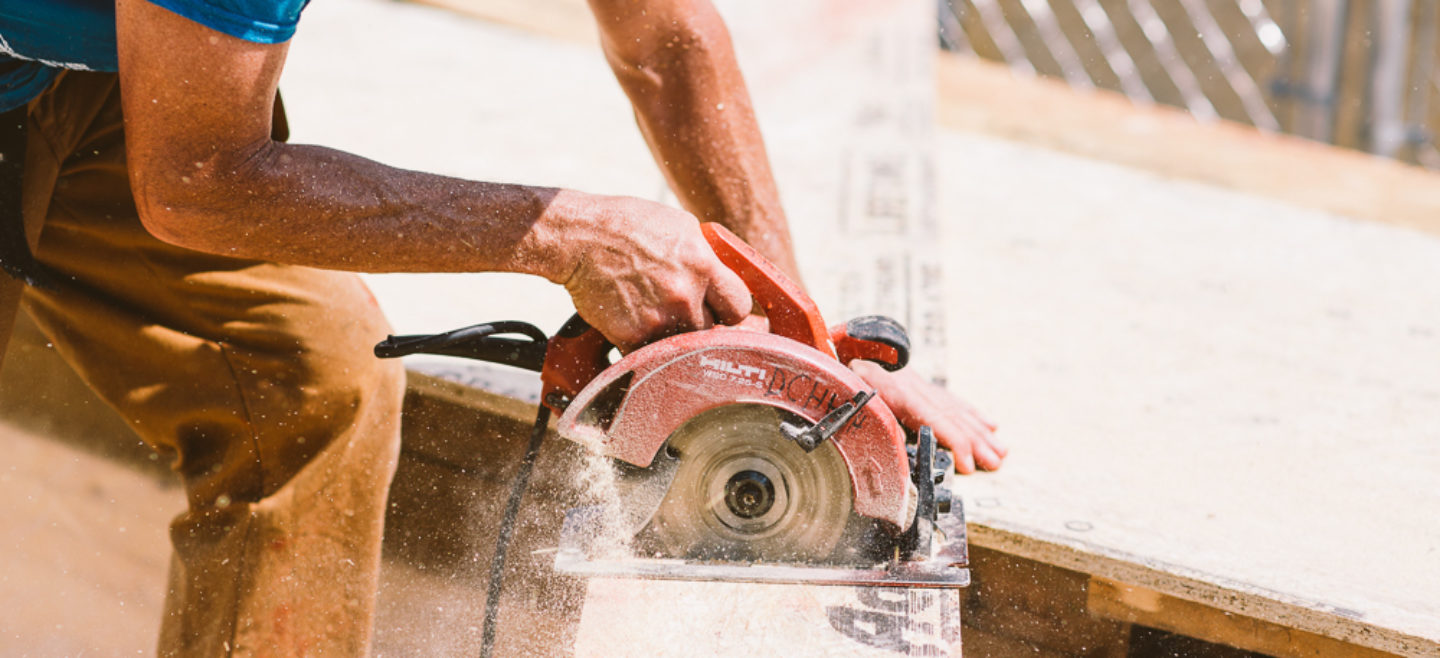 Home Construction & Rehabilitation
Habitat DC-NOVA is a nonprofit homebuilder specializing in the construction and rehabilitation of affordable homes. We build new construction homes and we rehabilitate existing housing to create affordable homeownership opportunities for local families in the national capital region.
We strive to build a variety of housing that meets the diverse needs of our neighbors and fits into the architecture of our communities. In the more than 33 years that we've served DC and Northern Virginia, we've built single-family and multifamily properties, including townhomes, condominiums, duplexes, and more. Our dedicated construction team works with subcontractors, volunteers, and AmeriCorps members to build and renovate homes all year long. All of our homes are built sustainably and to leading 'green' standards that benefit both the environment and the homeowners we serve. We encourage you to learn more about our sustainable building efforts below.
We would not be able to build without the generosity of our volunteers, donors, corporate partners, faith-based organizations, foundations, and gift-in-kind contributions. This incredible combination of volunteer labor and community-raised funding allows us to build quality homes and sell them below cost to families with low incomes. Our many generous partners make affordable homeownership possible for our neighbors.
For questions about our construction program, please contact Andrew Modley, Vice President of Construction, at Andrew.Modley@habitatdcnova.org