Advocacy
Breaking down barriers to affordable housing
In the DC region and across the country, decades of discriminatory housing policies and practices have prevented poor families, especially Black and other families of color, from owning a decent home where they can build stability and wealth. Habitat DC-NOVA and our partners are working together to address the pervasive legacies of unfair housing practices and make affordable homeownership accessible to families with low incomes.

Here in the nation's capital, volunteers have a unique opportunity to be a hands-on advocate for Habitat at both the local and national levels. Advocates support Habitat's work by urging community members and elected officials in DC, Virginia, and our federal government to support policies that increase the supply and accessibility of affordable homes.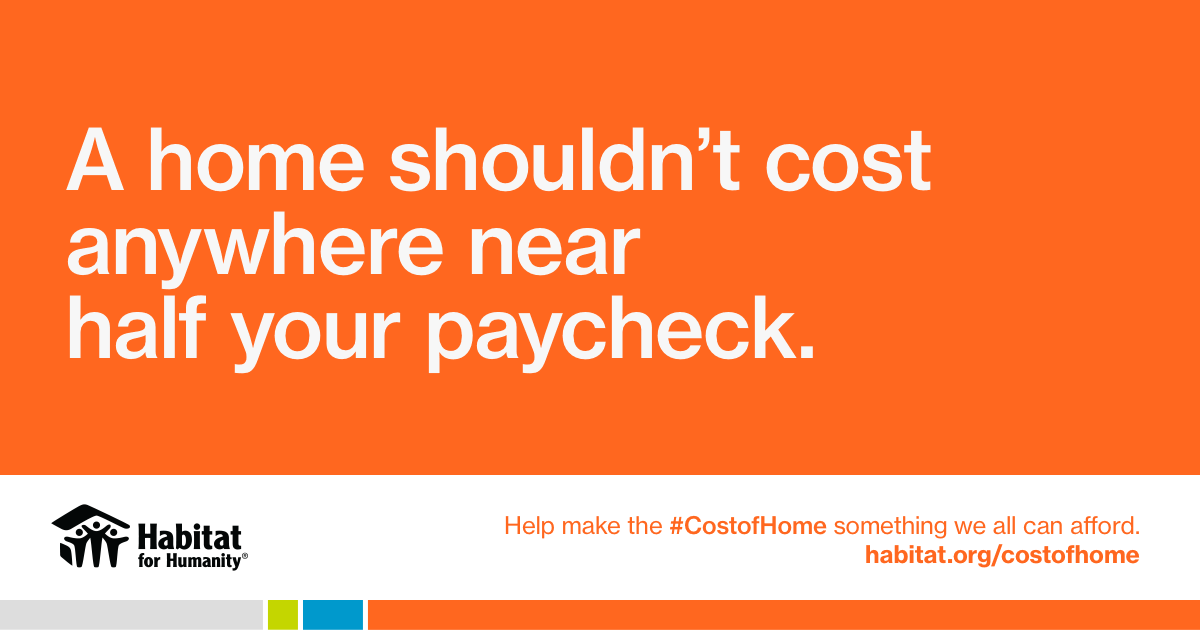 Cost of Home
Cost of Home is an advocacy campaign organized by Habitat for Humanity International where local affiliates, partners, and community members across the country are working together to help more families build strength, stability, and shelter.