What We Do
Building More Equitable And Resilient Communities Through Shelter
Habitat for Humanity of Washington, D.C. & Northern Virginia (Habitat DC-NOVA) believes that everyone deserves a safe, decent place to live. We work to break down barriers to homeownership and help families create stability and intergenerational wealth through permanent housing.
Our programs work together to build equity and resilience for local families with low incomes. While we are best known for building and selling affordable homes, we do so much more to address the diverse housing needs across our region. In addition to creating affordable homeownership opportunities, we provide no-cost home repairs, aging in place support, and homeowner education. You can learn more about each of our programs and how to apply below.
For additional information about our homeownership program, please contact Mandy Jansen, Director of Housing Programs.
Homeownership
Habitat provides unique opportunities for families with low and moderate incomes to buy their own home. We build quality homes and partner with local families to sell them below market value with affordable financing, reduced down payments, and mortgage payments proportional to income. Learn more about how to apply for our program below.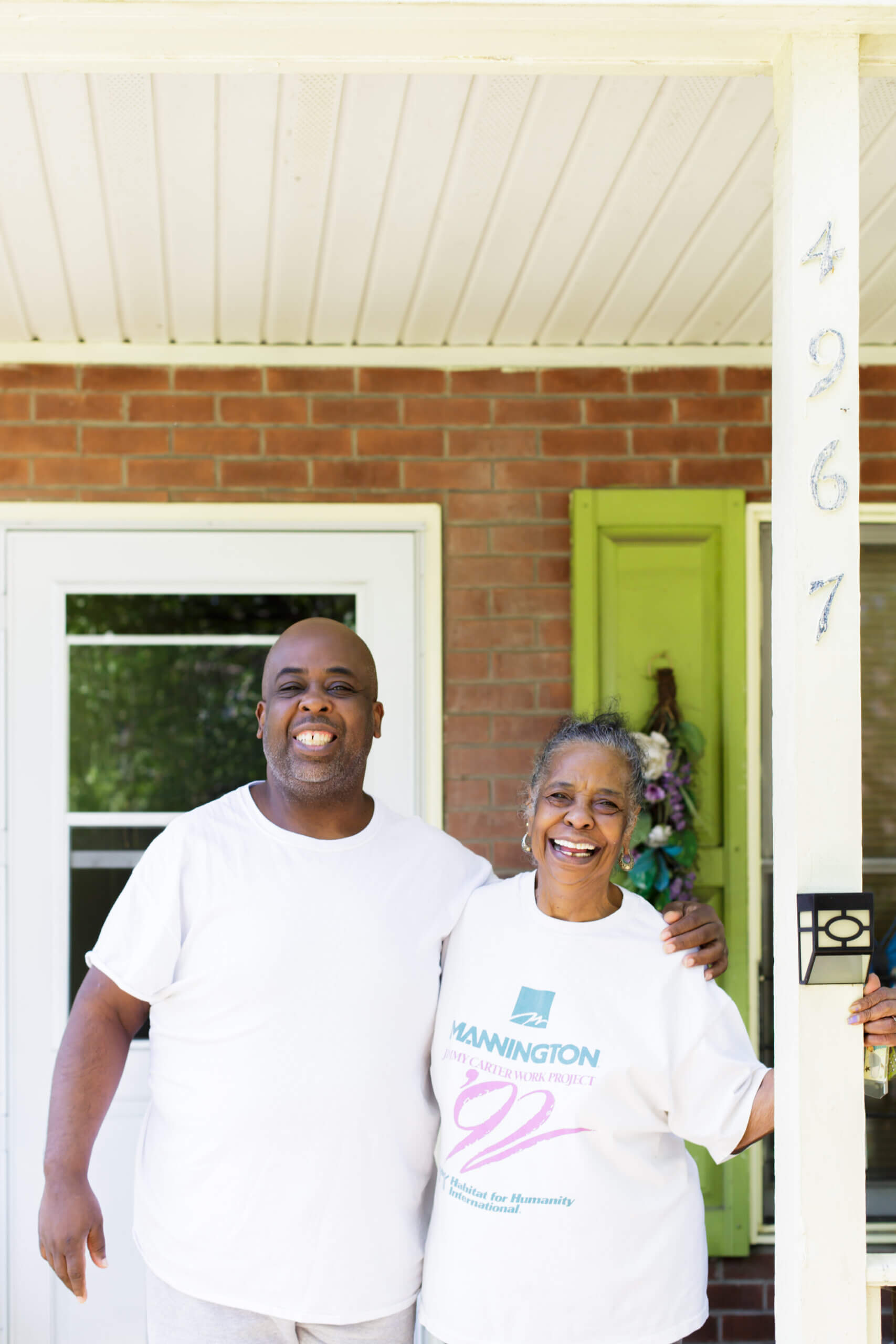 Home Repair
We partner with low-income seniors and adults with disabilities to help them make critical repairs and accessibility modifications to their homes. By helping families who cannot afford these repairs, we're making their houses safe, healthy, and supportive of aging in place so they can continue to live–and thrive–in their own homes and communities.
Sustainable Building
Habitat DC-NOVA builds every home to environmental and energy-efficiency standards that reduce costs to homeowners, improve durability, and improve our environmental footprint. We've built homes to EarthCraft, LEED, and Passive House standards. We build sustainably to take better care of our environment, our homeowners, and our communities.
Other Housing Resources
Habitat DC-NOVA provides affordable homeownership opportunities and affordable home repairs to families living in Washington, D.C, and Northern Virginia. Our program might not be the right fit for every individual or family, so we've compiled a list of additional housing resources that address a variety of needs such as rental assistance, housing counseling, and transitional housing.
Why Homeownership Is Key
Habitat homes provide a safe and healthy living environment for families. In a national survey of Habitat homeowners, 74% said their families' health had improved since moving into their home.
Affordable homeownership helps close racial wealth gap disparities, particularly for Black families. Black and other families of color own homes at significantly lower rates than white families because of generations of housing discrimination. The 2022 Black homeownership rate is nearly 30% below white homeownership, and the 2019 median household wealth of Black families was only $24,100.
Children of homeowners perform better in school, have higher test scores, and are more likely to graduate and pursue higher education. They are 25% more likely to graduate from high school and 116% more likely to graduate from college.
Sources
"Survey of Habitat for Humanity homeowners shows increases in self-esteem, well-being and family health." Habitat for Humanity International. https://www.habitat.org/newsroom/03-08-2012-wb-survey.
"The Black-white wealth gap left Black households more vulnerable." The Brookings Institution, 2020. (https://www.brookings.edu/blog/up-front/2020/12/08/the-black-white-wealth-gap-left-black-households-more-vulnerable/).
"Re-examining the Social Benefits of Homeownership after the Foreclosure Crisis." Joint Center of Housing Studies at Harvard University, 2013.