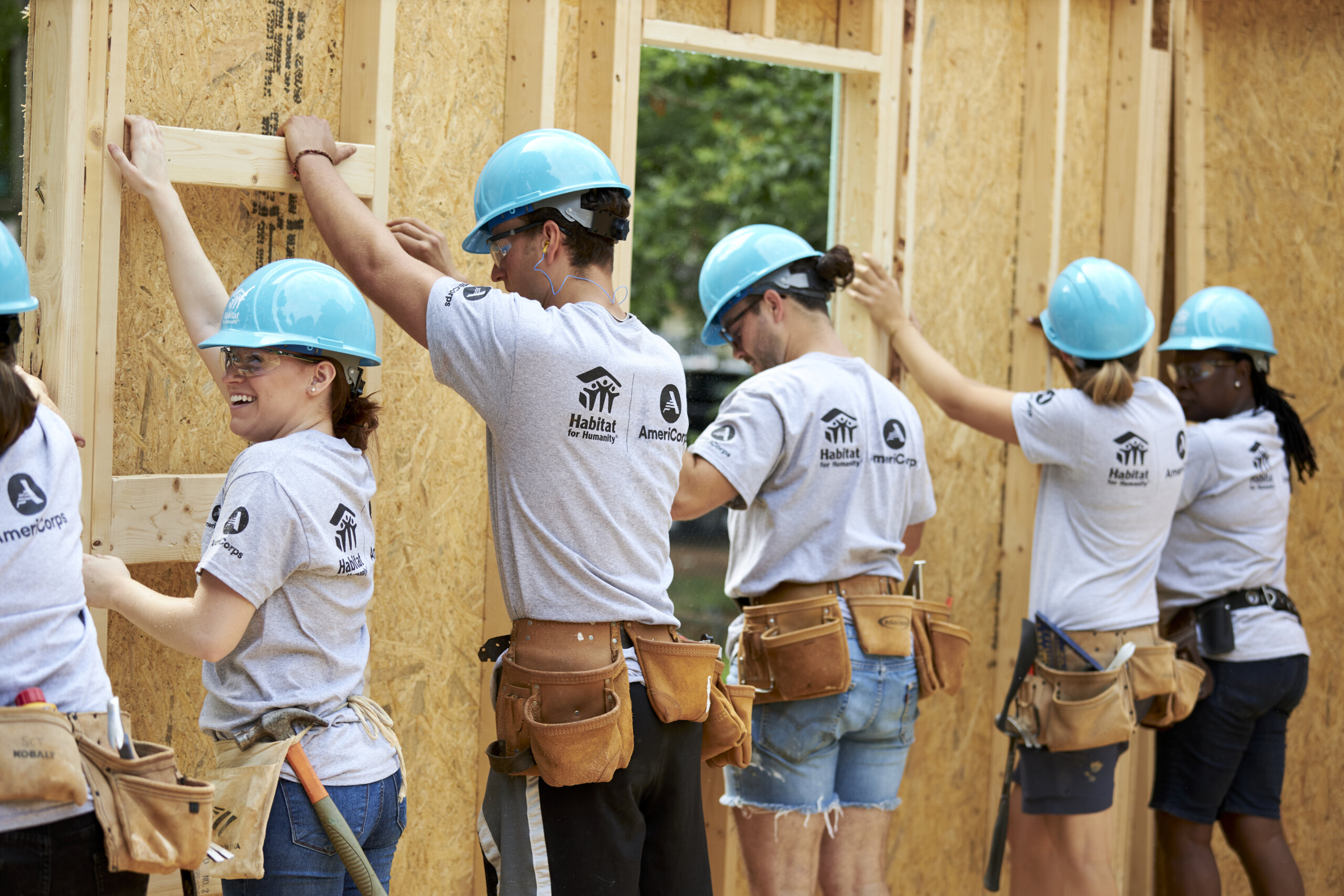 AmeriCorps
AmeriCorps is a national service program that gives thousands of Americans of all ages and backgrounds the opportunity to serve in their communities for 10 months to 1 year and earn educational awards to pursue higher education or pay off student loans. AmeriCorps members help meet our nation's most critical needs in the areas of disaster services, economic opportunity, education, environmental stewardship, healthy futures, and veterans and military families. Each year, hundreds of people serve as Habitat for Humanity AmeriCorps members across the country. Habitat DC-NOVA works with AmeriCorps members to build homes and relationships with our partner families and volunteers.
Habitat DC-NOVA welcomes new AmeriCorps members every year who serve as team leaders, trainers, supervisors and community ambassadors. AmeriCorps members are a key part of our team, both on the construction site and in the office. Through their service, AmeriCorps members build our capacity and help us to serve more local, working families and communities.
Learn more about how you can get involved with Habitat DC-NOVA through AmeriCorps below!