We are thankful to everyone who has given so far this holiday season!
If you are still looking to give, we have many options! You can donate online or mail your donation to our office (6295 Edsall Rd., Suite 120, Alexandria, VA 22312). Make sure your gift is postmarked by December 31, 2022 for your 2022 tax deductions.
We've listed six additional ways to donate this season, including through your IRA, Donor Advised Fund, e-cards, and more! If you've already donated, check to see if your workplace will match your donation.Thank you for supporting our mission to ensure more families have a safe and decent place to call home this holiday season!
---
If you have an IRA and are 70 & 1/2 years or older
Make a Qualified Charitable Donation (QCD) to Habitat DC-NOVA to satisfy your required minimum distribution. To benefit from a QCD for 2022, you must arrange your distribution to be paid directly from your IRA to a qualified charity by December 31, 2022.
---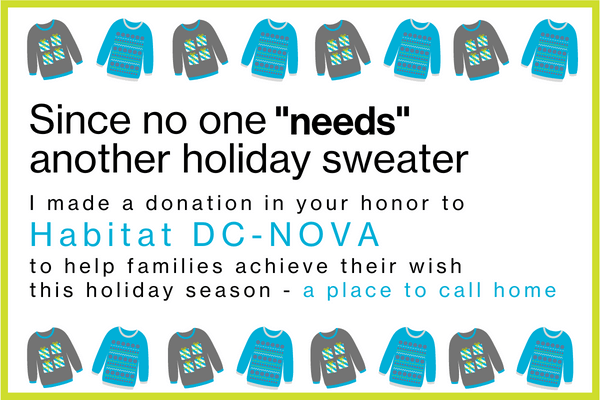 Need a last-minute gift?
Or are you looking for a meaningful gift for your loved ones this year? Make a donation and choose an e-card to send by email directly to your family, friends, or co-workers. Select "Dedicate my donation in honor or in memory of someone", enter their information, and select your e-card. This will send an email as soon as you complete your donation.
---
Make an impact all year long
By becoming a monthly donor, you significantly impact our work all year long. Monthly donations are an essential tool to help us continue funding our current projects while also planning for future builds to serve more local families.
If you were to donate $20 a month, you would be donating almost $250 for the year! No monthly donation is too small, as you are helping to sustain our efforts throughout the year.
---

Visit habitat.org/carsforhomes or call 877-277-4344 to learn more about donating your vehicle, boat, or truck! To qualify for a deduction on your 2022 taxes, donations must be made by December 31, 2022.
---
Give through your Donor Advised Funds (DAF)

A donor-advised fund (DAF) is a centralized charitable account. It allows charitably-inclined individuals, families, and businesses to make tax-deductible charitable donations to qualified non-profits like Habitat DC-NOVA. Our EIN is 52-1589700, and you can use our EIN to find and select Habitat DC-NOVA for your DAF donation.
---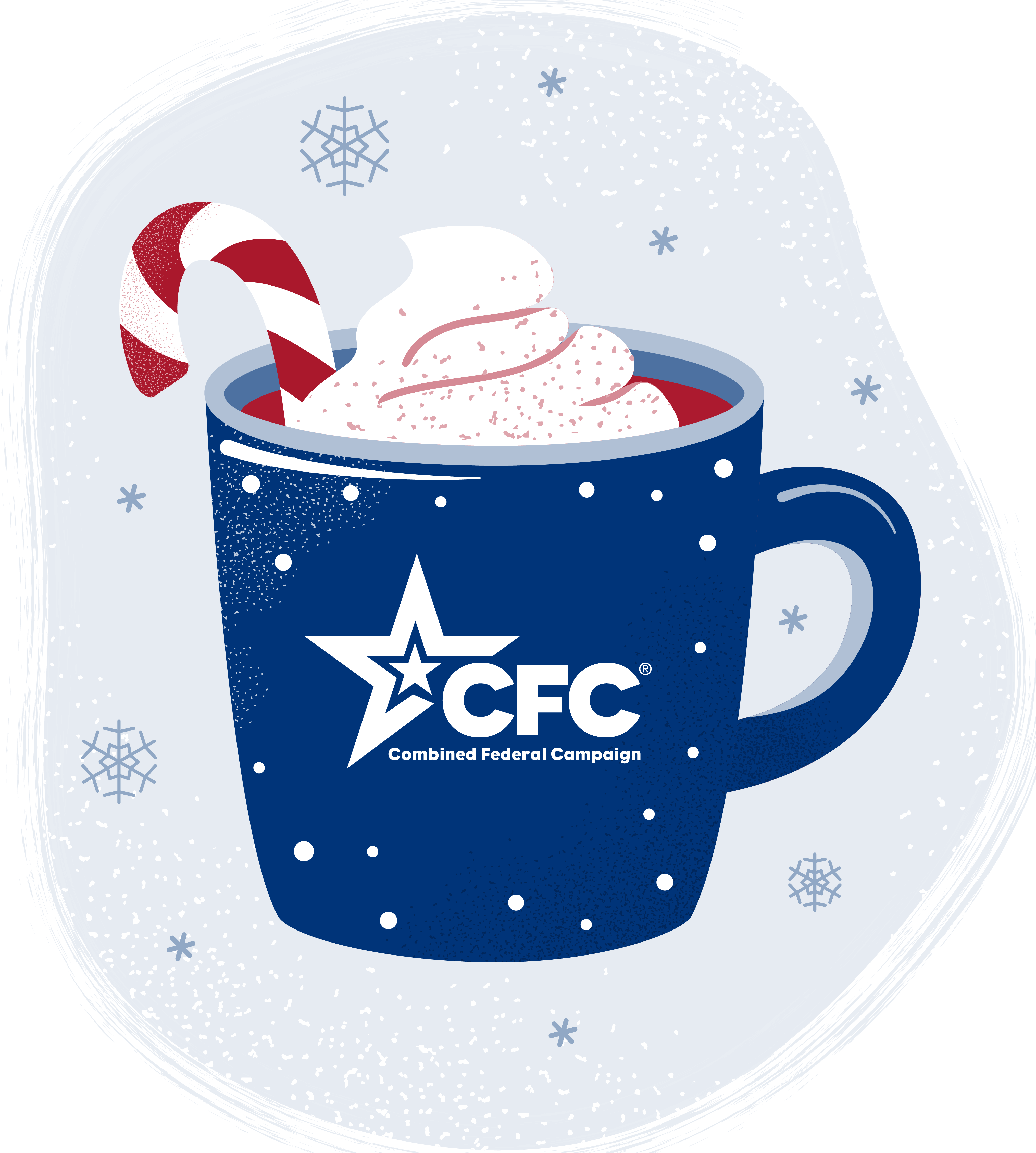 'Tis the season to set up your CFC pledge!
By setting up your monthly donation through the Combined Federal Campaign, you are joining us and other Federal employees in supporting local families in building strength, stability, and shelter all year long.
CFC #71579