Rachel Jones
Volunteer & Community Engagement Senior Manager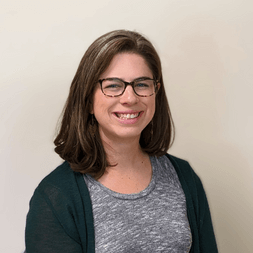 Biography
Rachel Jones is the Volunteer & Community Engagement Manager. In this role, she connects
volunteers with various opportunities to serve with Habitat for Humanity DC-NOVA. These opportunities
include volunteering on our build sites, in our ReStores, and within our office. She also works to broaden
engagement by connecting with community groups, corporate sponsors, and individual partners.

Before working with Habitat DC-NOVA, Rachel was a Community Engagement Fellow at Wesley
Theological Seminary, where she earned her Master of Divinity. As a fellow, she coordinated interfaith
anti-racist dialogue amongst students and staff at the University of Maryland. She also received her
Bachelor of Arts degree in International Studies and French from Butler University. While in college, she
spent her summers working for Appalachia Service Project, a home-repair nonprofit for the Appalachian
region, which sparked her passion for ensuring all have access to a safe and affordable home.